About.
INSPIRED BY ENERGY THROUGH THOUGHTS.
Nanja van den Broek can dive 130 meters in just one breath. Say what? Yes, this incredible lady knows how to hold her breath, stay calm and focused while her lungs are being squeezed to the size of oranges by the underwater pressure. Nanja is the world record holder in freediving for the discipline of variable weight. She also holds an additional 30 Dutch records. Her dedication is not only focused on freediving, but also on protecting the ocean and make people more aware of how they use their energy. She coaches and trains towards a sustainable way of using their energy. She trained a lot of management teams already towards setting worldrecordhigh goals and how to achieve them in balanced energy.
Using her tool as coach and trainer Nanja van den Broek became a world record holding freediver, having reached a depth of 130 meters on a single breath. She knows firsthand what it means to work as a team and how important it is to achieve good performance together. However, to do so, you must be in the right energy! That's precisely what she focuses on as a team trainer.
She, and her team, ensures that the team establishes connection and trust among its members so that the team can perform safely. Safety, connection, and trust are central to her approach. But she is not only a team trainer; she is also an individual coach. She makes sure that each team member feels heard and supported, enabling everyone to reach their full potential.
For her, it's all about achieving clear results, and you accomplish that by working in challenging and natural environments. Why? It's in those situations that team patterns become apparent, allowing you to address team dynamics in the right way. And she does all of this with a significant dose of energy and enthusiasm!
So, if you're looking for an energetic, driven, and experienced team trainer who prioritizes safety, connection, and trust, and combines team coaching with individual coaching, then Nanja van den Broek is the right person for your team! She's curious, what is your equivalent of the 130 meters?
Work.
FUN AND ACTION: THE BASE TO CHANGE.
As a freedive worldrecordholder Nanja still loves to teach people how to learn freediving. However while she performs so well under pressure and loves to help people dealing with problems in that field the focus of her works changes to;
01. COACHING.
In the basis Nanja believes that every person works the best from their talents. She helps people therefore in a very positive and solution based way to overcome their challenges.
As a business trainer Nanja works with MT's to make them aware of their energy management. She often uses water to mirror the way you cope with stress through holding your breath. The results are amazing.
As a worldrecordholder and environmentalist Nanja knows from practice how to inspire people to doubt their beliefs. She uses her freedive adventures as a metaphor to inspire people for subjects like: changing convictions, the power of the will and plastic pollution.
RECENT PROJECTS.
Salt Magazine
admin
2018-06-22T14:51:49+02:00
Talk Omniversum
admin
2020-04-03T13:56:31+02:00
Proefkonijnen
admin
2018-06-22T13:18:21+02:00
Branding Power
admin
2020-04-03T16:35:47+02:00
Package Design
admin
2018-06-22T14:54:10+02:00
Partners.
Some things people say that work or have been working with Nanja.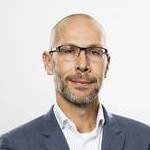 "Nanja stands for change from within. I have experienced that my personal growth and that of my team shifted in a higher gear by working together with Nanja.."
TJEERD ROOZENDAAL Director @Rijkswaterstaat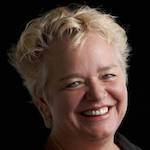 "We are very proud of Nanja to have her as our ambassador. She is committed as an athlete and as a person.She won't quit until she moves people to a change of behavior."
MARIA WESTERBOS NGO@Plastic Soup Foundation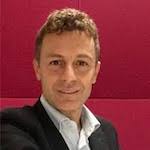 "The training was a perfect fit in our journey to  improve individually and all together. We took further steps to become a high performing  5 star finance team."
GIANLUCA CAPUANA Finance Director Abbvie
Contact.
LET'S TALK.
I'd love to hear from you!
If you want to hear from me follow me on my social media feeds.